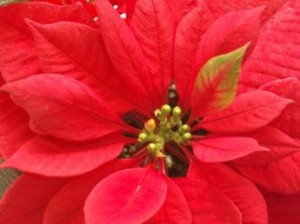 21 December 2009 is the Summer Solstice (longest day) in the southern hemisphere and Winter Solstice (shortest day) in the northern hemisphere. As this blog is based in the southern hemisphere I'll focus on the Summer Solstice – or Litha.
Litha is just one of eight celtic seasonal celebrations – or Sabbats – in the pagan calendar. The sabbats are a great reason to come together with friends and family to honour the changing seasons, to give thanks to Gaia (Mother Earth)  for her bountiful blessings, practice gratitude, and make preparations for the coming season.
Summer Solstice is one of the four 'lesser' sabbats (the other three being the Winter Solstice and the two Equinoxes at Spring and Autumn). It marks the 'death' of the sun as it reaches its zenith, and the Wheel turns towards the coming winter.
It is a time to spread warmth and enjoy the sun's energy, of respect for male energy, and of being thankful for the abundance available to us – whilst being ever-mindful that all things end and winter is approaching.
Litha can be celebrated in a number of ways from simply spending time in the sun, having a picnic by the river, in the mountains, or sharing a few drinks with friends. Try making Mead – a traditional midsummer drink made from fermented honey.
Burning candles to represent eternal light and as a final tribute to the declining power of the sun is also appropriate.
The Christian holiday of Christmas is also celebrated at this time of year (its traditional pagan counterpart being the Winter Solstice (Yule) and the celebration of the coming Sun), and all typical Christmas festivities apply.
Now is also the time to harvest medicinal herbs, ensuring you harvest no more than one-third of the plant.
Symbols: the sun; all things yellow, orange and round; full pregnancy; big oak branches; gardenias; poinsettias; cherries; plums; apricots; passionfruit
Herbs: Basil, wood betony, chamomile, cinquefoil, dogwood, elder, fennel, fern, frankincense, lavender, lemon, rose, St John's wort, thyme, vervain, yarrow
Litha blessings to you all!
May love be warm and all your dreams be bright;
May all the wrongs of winter be put right;
May we remain forever in the light;
That grows its strongest at Midsummer's Night.
So mote it be!
© Earth Goddess Wisdom – www.earthgoddesswisdom.com