It always amazed me that more people didn't use their grey water for their gardens – particularly in Australia where water is at a premium.
In order to use grey water safely though it's important to use products that are low in sodium (less than 10gm per wash), contain little or no phosphorous (less than 1gm per wash), have a moderate pH (no higher than 8 for liquids and no higher than 10.5 for powders) and are of low salinity.
We only use grey water from the laundry or tank water on our garden – and it's important you check with local authorities about any restrictions that might apply to the use of grey water in your area.
Instead of trusting the labels on some commercially available laundry products, I decided to go with a company who has a history of leadership in the area of environmental responsibility and innovation.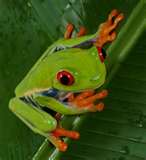 Tri Nature was the first Australian chemical company to manufacture phosphate- and nitrate-free products, and also shunned zeolites, enzymes and common phosphate replacements in favour of natural, renewable plant- and vegetable-based ingredients.
I've been using their Alpha Plus Herbal Laundry Powder and Enhance Pre-Wash Spray now for a number of years and it's just as effective as the chemical-laden products you purchase from the supermarket.
They have a range of other home and beauty products – I can also vouch for their Carma Car Wash, Chamomile dish washing liquid and Supre Multipurpose Cleaner!
To top it off they are 100% Australian owned and 100% Australian on-site manufactured. Plus they contain no animal by-products and are definitely 100% against animal testing.
If you want to make the switch you can get obligation-free information about usage and the savings you can make by using the products from Elsbeth Collins. You can email her directly for info. The products are only available from independent distributors like Elsbeth who can also provide further information on each product, its use and ingredients.